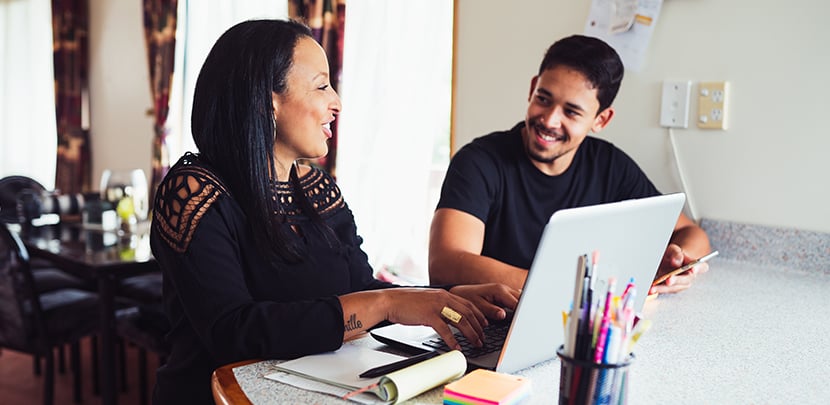 If you ever needed to make a business case for employing an online customer survey—this is it.
---
1. Daily insights into the minds of your customers
Conducting a regular customer survey means that you'll know, actually know—not guess—what your customers think.
Through the Net Promoter Score℠ (NPS®) methodology, you can determine which of your customers are positive about your products or services ("Promoters") and which are negative ("Detractors"). You'll get an insight into what they think about you and what you might need to change.
Related content:

3 ways of growing your business with the Net Promoter Score® system
2. Retention strategy
A customer survey allows you to discover who your "most-at-risk customers" are.
These are the people most likely to stop being your customers, and not satisfying them can mean you run the risk of damaging your name in the market place as well as losing their business, as they will likely spread their poor experiences with their friends and family.
With an advanced online customer survey, you'll know who they are, and have the chance to make amends to save them as customers. You can learn the most from this group, and this is exactly why you shouldn't be afraid of hearing what they have to say.
Related content:

3 big customer experience mistakes to avoid when your customers are leaving
3. Visibility
As an online customer survey is not static by its very nature, the results can be shown in an online dashboard. This means you can have multiple log-ins so that people across the business can access it and view it in real-time.
4. High response rate
Your respondents can answer an online survey anywhere they have an internet connection—which, in the modern day, is nearly everywhere.
They can even start and stop a survey at their leisure. Just the fact that you're giving control over completing the survey to the respondents can increase engagement and response rates.
Having the option of being anonymous can also impact on a higher completion rate.
5. Flexibility
An online customer survey is more flexible than a static one, as you can implement the survey on your website, in-store iPads and across more of your devices.
As a business, you can quickly develop a variety of customised surveys, tailored to each separate segment of your target audience.
Even complex evaluations such as 360-degree feedback reviews can be easily administered through an online feedback system. You're also flexible in terms of the questions you ask. A web-based system allows for skip navigation, whereby respondents can skip questions where they don't know what to answer.
Related content: The common pitfalls of customer experience management
6. Authentic
If the survey is actioned on your behalf by a third-party provider, you get an independent view of your customers feedback. Thankfully, this means there's less resource to manually inputting responses. Platforms such as Customer Monitor are a savvy way to interpret and analyse your data by using theme clouds and other features.
7. Cost-efficient
Using online surveys reduces set-up and administration costs. There's no money spent on paper, printing or postage, and you also save on not having to need to use the phone or in-person surveys.
By and large, an online survey saves you a lot of time and effort. Through an online customer survey management tool, you can quickly create, administer, collect and analyse surveys. Performing all of these functions in one integrated online tool saves you a great amount of time.
And if you really want to nail your online customer surveys, check out our free eBook below: