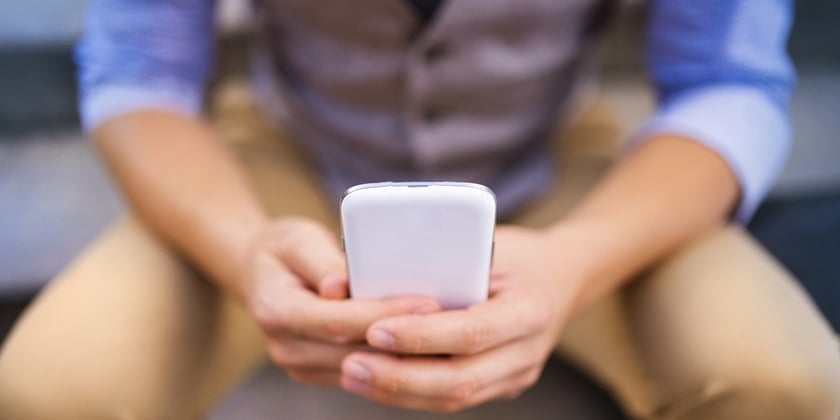 To reach customers in the digital realm, it's essential for brands to effectively master digital communications with their prospective and existing customers. In order to create a holistic customer experience across various channels (web, social, and email for example) businesses need to create relevant and timely content that is personalised to their audiences' needs.
Welcome to the age of content marketing.
According to a new global report from Accenture, 81 per cent of the marketers surveyed said that their organisation is producing moderate or enormous amounts of digital content and assets. Additionally, 83 per cent said that over the next two years, they will produce more content than ever. Clearly, the demand for content is rife, and the need to effectively manage it ever increasing.
However, content without context is meaningless.
---
Why does context matter?
Context turns strangers into customers. Strangers won't listen to irrelevant marketing. However, if it is relevant to their needs, they'll take an interest. When it comes to content marketing, relevancy is everything.
It's about understanding a person's current needs, leveraging your knowledge of their previous interactions with your brand, then serving them with useful, relevant content at key points in their buying cycle (i.e. when they're ready to purchase).
A relatively simple theory, but in reality, it's proving hard for businesses to get right.
Unlike traditional marketing, content marketing is less about who you're selling to, and more about when. Demographics—the who they are and where they live—tend to take the back seat. Instead, customer insights and behaviour—the what (need), why and when—largely guide your strategy.
Content, context and the customer experience
Understanding the context of your customer's allows you to deliver a better, more tailored experience to them. By examining a customer's interactions across your online environments, you can see what their interests are and track where they are in their customer journey. With these insights, brands can then deliver personalised content that it matched to a customer, or potential customer's, needs and interests, just when they need it.
---
Execute content marketing right
For brands to master content marketing, they need to have a solid strategy, with tools and processes in place to ensure they can act quickly and efficiently on the customer data they receive. In many cases, siloed data (i.e. unintegrated data collected from different social channels or company branches), can pose a significant challenge to achieving this.
According to Accenture's report, the top three elements that help companies improve their content marketing are:
1) Better integration of technology, tools and processes,
2) Better technology and platforms, and
3) More coordination across departments.
Although all of the above are important, the first two are especially so.
---
Three key points for content marketing success
1. Gather all your customer insights into one platform
It's crucial to have a data platform that allows you to oversee all of your customer interactions every day, to see single-point customer views, and provide contextual intelligence to your customers' behaviour. Having such a tool on hand can help you tailor your interactions with your customers, and also get deep insights into how customer experience, revenue and customer lifecycle are all tied together.
Related content: Fuelling the CX flywheel: the secret to sustainable growth
2. Manage content intuitively
Have the systems in place to manage all of your content automatically and intuitively, so you can provide relevant, timely content to your customers. Marketers also need a content management platform to be able to seamlessly market content to leads and customers across various channels.
3. Automate your customer experience as a whole, over time
Thirdly, automating your customer experiences across different channels (e.g. automated emails and automated knowledge-base for customer support) helps to provide a consistent experience, track where they are in their journey and serve up relevant content based on that.
Learn more about how your business can succeed through digital disruption to create awesome customer experiences. Get our free Digital disruption and customer experience eBook!