Introducing
Ada
Gain a complete picture of your customers' spending behaviour and make smarter, better-informed decisions about the way your operate with Ada.
Ada combines Paymark's EFTPOS transaction data—the largest of its kind in New Zealand with over 1 billion transactions a year—with Perceptive's data science and visualisation capabilities to create a powerful business intelligence tool.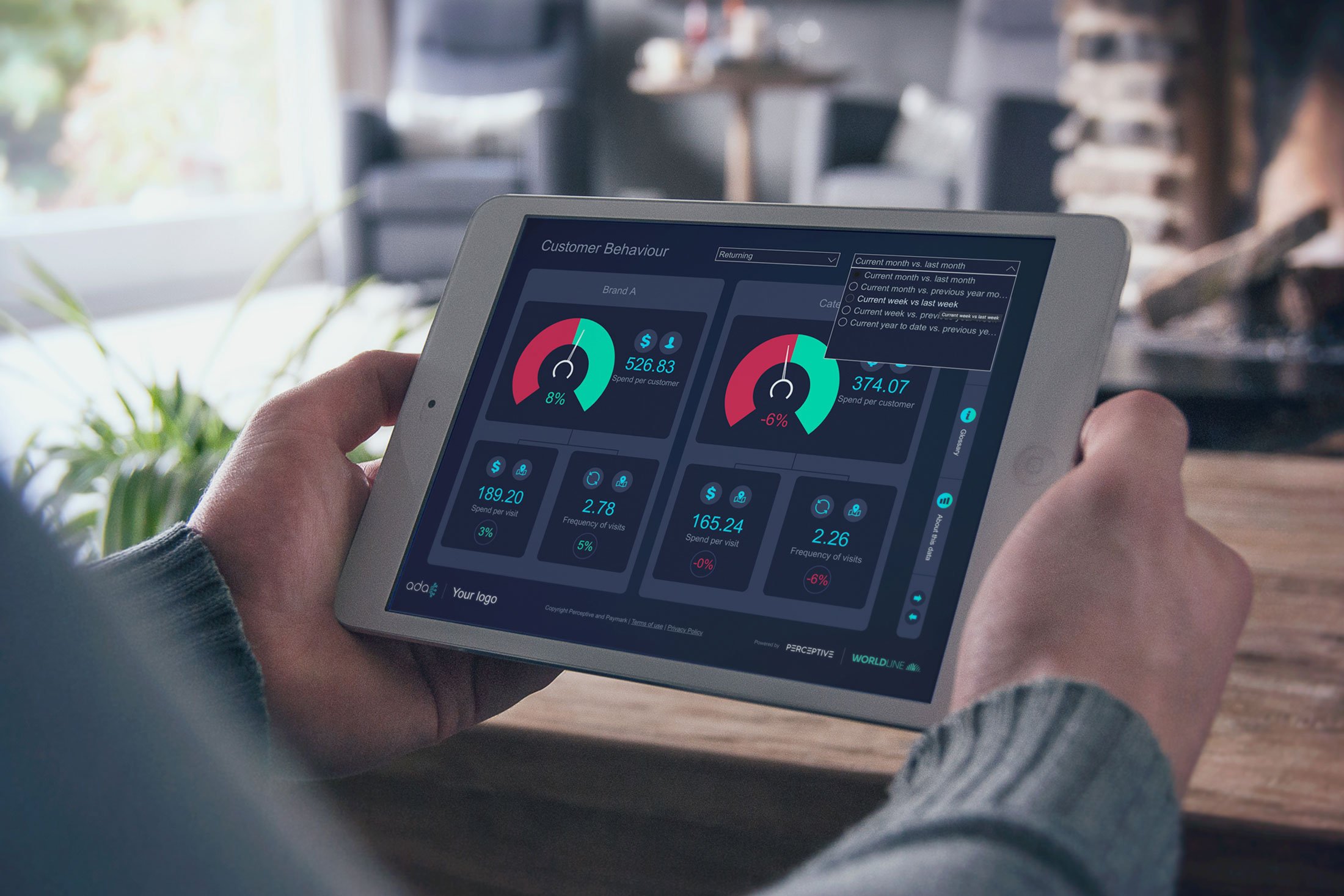 See Ada in action
We invite you to have an online demo with one of our research experts. In this initial discussion we can help you to understand where you are on your data journey, and help guide you on the next steps towards building your business intelligence.
In 30 minutes we will:
Evaluate your existing business intelligence and identify any gaps.
Give you advice on using transactional data to unlock category and regional insights.
Show you Ada, our fully-visualised Paymark data dashboard that empowers businesses with New Zealand retail spending insights.
About Perceptive
We are New Zealand's leading technology-based customer intelligence agency. Perceptive delivers research and insights programmes to a variety of organisations across New Zealand, Australia, North America, United Kingdom, United Arab Emirates and India. In fact, we conduct both quantitative and qualitative research in over 40 countries, have over 500,000 surveys in field every month and have access to over 11 million consumers via our professionally managed research panels.

We also know how important data security is in today's digital ecosystem, which is why we are ISO-certified to meet the highest global standards for information security management.
About Paymark
Paymark is part of the Worldline brand and are New Zealand's leading payments innovator. At Paymark they design, build and deliver payment solutions that help Kiwi business succeed.
Whether you're looking for in store, online or mobile payment solutions or powerful business insights, Paymark is here to help.
It's technology backed by experience.
Want to gain a deeper understanding of your customers? Catch up with one of our research experts for a free 30-minute consult. Simply request a demo and we'll be in touch.