According to Gallup, employees who experience burnout are 63 per cent more likely to take a sick day, 23 per cent more likely to visit the emergency room, 2.6x as likely to be actively seeking a different job. Managers are particularly high risk as they juggle both the needs of their teams and their bosses and "report the most stress and burnout, worse work-life balance, and worse physical well-being that the individual teams they lead."[1] In New Zealand, they are 219 per cent more likely to be burned out[2].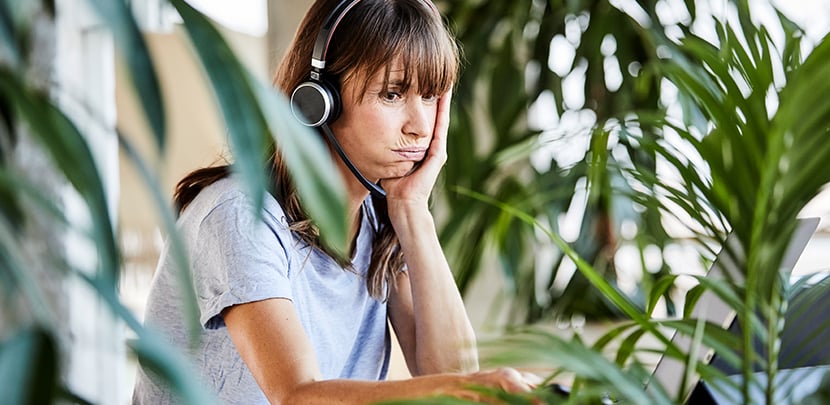 What causes employee burnout?
There are numerous drivers that contribute to burnout, however, the most significant are:
High workload/job demands – such as unreasonable expectations and tight deadlines.
Inefficiencies – from processes and priorities to poor communication from managers/business leaders.
Lack of resources – from understaffing and workers with insufficient skillsets to technology that doesn't meet requirements.
Low flexibility – rigid hours, workplace environments.
Lack of support – particularly from managers, however, social support also matters. This can also include unfair treatment, bullying and harassment from colleagues and/or managers.
Poor work-life balance.[3]
While taking regular breaks, working out and eating healthy play an important role in preventing and treating burnout, often they don't address the underlying workplace causes that bring it about in the first place. With this in mind, here are the key ways you can work to prevent burnout in your organisation.
Related content: The Manager's Guide to Workplace Well-being
Provide clear job expectations
Providing a clear job description and setting clear expectations helps clarify the role and responsibilities of your staff so that extra work that's not under their purview doesn't end up on their desks. Clear job expectations also reduce confusion, giving your staff a concrete understanding of what success looks like, which focuses their efforts and increases their chances of performing well.
Most of all, by ensuring all your employees have a clear job description and set of expectations, you're aligning their work with your business's objectives. It also allows your employees to see how their work contributes to the bigger picture, which can enhance job satisfaction and engagement.
Watch out for: Be aware of the danger of setting unachievable expectations, whether that's due to workload or overly ambitious KPIs. Unreasonable job expectations can cause high workload and/or job demands and lead to burnout.
Remove barriers
Barriers can come in many forms, from tedious processes, outdated technology and legacy systems, to simply having the tools, equipment and information on hand to do your job.
Barriers are particularly relevant for disabled and neurodivergent workers who may struggle to perform their roles without certain barriers removed. While physical accessibility may be the most obvious barrier to overcome, don't forget to consider invisible disabilities. Consider the impact an open office environment might have on an employer on the autism spectrum, or that without live close caption your deaf employer is essentially excluded from an online meeting.
Watch out for: Be careful not to remove barriers that protect your employees' work-life balance, such as a 7am to 7pm rule designed to help employees switch off outside work hours.
Read more: How to support the well-being of your diverse workers
Provide adequate training
Job-specific training
Not only does job-specific training improve the skill of your employees, it also helps build their confidence, sense of job and career security, and retain them for longer. Professional development is particularly important to young workers: it's the number one priority for workers under 25 years, and number two for workers aged 26 to 35[4].
From a burnout perspective, focusing on developing skills and/or knowledge in your employees helps them build their sense of efficacy, making them feel empowered and able to accomplish tasks. Moreover, it can also help alleviate stress caused by tasks that may at first seem arduous or difficult.
Manager training
According to Gallup, "the main factors that cause employee burnout are less to do with expectations for hard work and high performance and moreSHANNON MULLEN O'KEEFE to do with how someone is managed". In other words, managers play a critical role in preventing employee burnout. However, an alarming number of managers receive minimal or no leadership training. Not only does this leave them vulnerable to burnout themselves, but also risks their employees.
Clarify career pathways
Don't underestimate the importance of career well-being. It is one of the most impactful forms of well-being employees can have and can significantly influence physical, mental and financial well-being. Studies have found that individuals with high career wellbeing are more than twice as likely to be thriving overall, while individuals who experience a sustained period of unemployment can take over five years to recover their well-being[5].
To help your employees' career well-being, we recommend clarifying career progression with them. Ask them what their career goals are and then help them map a path to grow the skills and knowledge they need to achieve that career path. This map might include training opportunities, project opportunities, study, mentoring, or lateral movement, transfers or secondment within your organisation.
It's also worth earmarking employees who show signs of leadership potential and develop that along the way. However, is also important you also create plans for employees who may not be interested in leading a team and working with them to create a career pathway that keeps them engaged.
By mapping out a career path for your employees, you are not only helping to motivate staff to upskill to meet their goals but showing how much you value them. This in turn leads to high job satisfaction and engagement, which helps to prevent burnout.
Help your workplace build the ability to bounce back from challenges with The Manager's Guide to Workplace Well-being.
[1] Shannon Mullen O'Keefe, 2019. Take Charge of Work Stress Starting With Your Managers. Gallup, gallup.com, 15 May 2019.
[2] Josie Adams. 2021. Feeling the burnout: More than 1 in 10 New Zealanders are stressed at work, The Spinoff, 19 April 2021.
[3] Stephen J. Swensen, and Tait D. Shanafelt. "Drivers of Burnout and Engagement", Mayo Clinic Strategies to Reduce Burnout: 12 Actions to Create the Ideal Workplace, Oxford University Press, 2020.
[4] Deloitte. 2015. Becoming irresistible: A new model for employee engagement. Deloitte Review Issue 16.
[5] Tom Rath and Jim Hartner, 2010. Your Career Well-Being and Your Identity. Gallup, gallup.com, 22 July 2010.