In 2019, 46 per cent of the global workforce did not experience the behaviours of a great workplace. Savour that number a moment1. Forty-six per cent. Nearly half of the world's workers.
"Employee Experience (EX) is not a HR problem, it's a company problem," writes employee engagement expert Josh Bersin. If we want to change that number, businesses need to do more than turn to their HR department for a quick solution; they need long-term effective EX strategies driven by leaders and employees alike.
And what better way to find them than in businesses ranked among the World's Best Workplaces 2019. Here's what they recommend.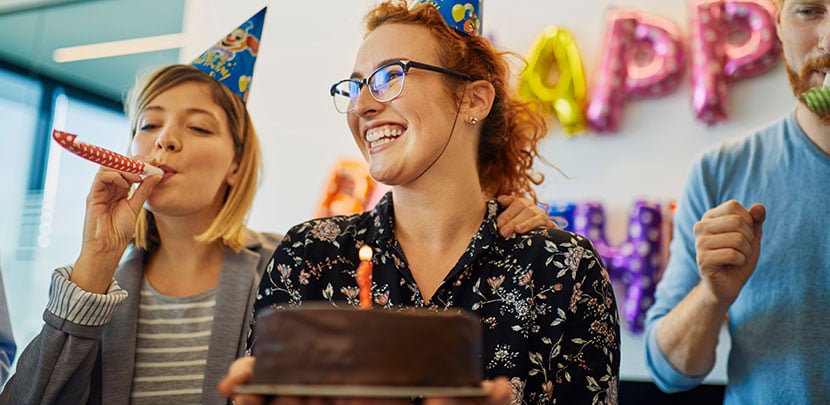 Develop a People Deal Framework: Cisco (#1 Best Place to Work)
Cisco developed their People Deal Framework after consulting with their own employees to clarify Cisco's values and company culture code.
For each value/culture code, Cisco carefully lays out what they offer employees and what they expect in return. In blunt terms, it's an equation:
What we offer + What we expect in return = People deal.
Here's what it looks like in practice2:
What you can expect from us

Value

What we ask of you

We'll provide an open and agile environment to explore your best ideas, challenge the norm, and develop your skills to help us disrupt the market and lead the way to a better tomorrow.

Innovate everywhere.

Set the pace for tomorrow.

You relentlessly pursue a better, smarter, and faster tomorrow. You take bold risks and innovate to help our customers reach their full potential.
With the People Deal Framework, expectations are clear. Cisco recognises that workplace culture is a two-way deal. It's an agreement, or a promise of sorts. If both sides buy into it, great things happen.
Like being named #1 Best Place to Work.
Related content: The 10 Pillars of Employee Experience
Identify the moments that matter: Cisco
Following on from the People Deal Framework, Cisco has also identified the moments that matter—the elements that are not just critical to an engaged and productive workplace, but the moments that can have a lasting impact on employee behaviour—positively or negatively, depending on how they are handled.
Each company will have their own set of moments that matter, but here are a few examples we believe are universal:
First impression: such as the interview and first day in the office.
Workplace: including the physical environment, amenities, technology and tools available.
The leader/manager: motivated, supportive, coaches others, develops new leaders.
The team: team players, respectful, listen, collaborate, appreciate.
Development: training (individually and as a team), career planning, career progression.
Rewards/recognition: recognition from colleagues and leaders, pay, benefits and perks.
Social good: social connection, cultural celebrations, fostering a sense of community, fairness, safety and work-life balance.
Personal experiences: celebrating personal milestones (e.g. birthday), life changing moments (e.g. getting a promotion, having a child, getting married, retiring). Acknowledging challenging times—business and personal (e.g. downsizing, ill health, family troubles, death of a family member or friend).
Once these moments are identified, you can set policies and culture codes in place and engage with staff at these critical times. By doing so you're actively creating a better impression, encouraging good behaviour, and forging emotional connections between employees and your company.
Purpose from the top: Hilton (#2 Best Place to Work)
When Hilton states their purpose—Hospitality For All—they mean it. And that "For All" culture doesn't just apply to their customers, it applies to their staff too. They're about maximising human potential, regardless of background.
To prove it, they've embraced numerous initiatives and staff benefits to support team members from all walks of life. From travel benefits and parental leave to coverage for gender reassignment surgery, child adoption, and in vitro fertilisation.
They were the first hospitality provider to join the Global Equality Fund—an organisation that protects the human rights of LGBTQ persons around the world—and have partnered with organisations and joined causes to tackle representation of women and discrimination.
"Hilton goes the extra mile to make sure these investments benefit all its people. Together, these programs signal the company's belief that everyone matters, and inspire leaders at every level to treat team members accordingly," reports Great Place to Work in its Hilton profile.
5 tips for executing employee experience strategies
Make your values clear. Provide a sense of purpose.
Align your strategies to your core values.
Hold your leaders accountable for the success of your values and EX initiatives.
Invest in staff to drive engagement and retention.
Measure performance to continue improving.
Want to create an inclusive and positive workplace? Uncover the 10 Pillars of Employee Experience to engage your employees and build a healthy workplace culture.
---
Great Place to Work, Building A Globally Great Workplace (presentation), 2019.
Cisco, Our People Deal, 2020.