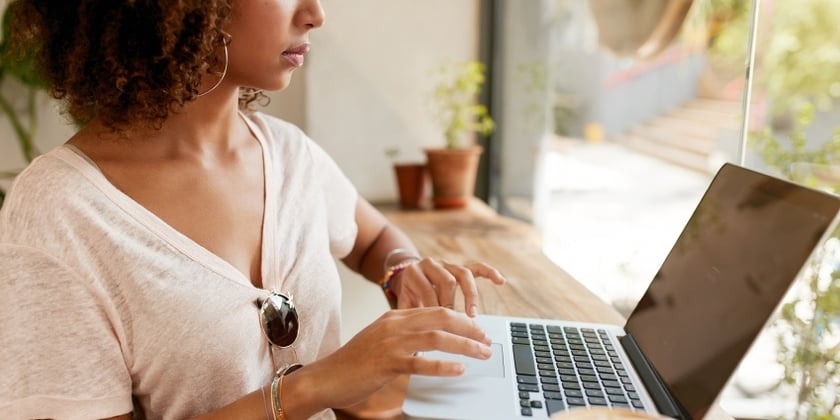 Customer experience is changing all the time. In the last few years particularly, we've seen massive changes in how consumers interact with brands—and what they've come to expect with those experiences.
Today, people want and expect a full-service experience. They want not only a great product with all of the bells and whistles, but they want to be excited, delighted and regarded as individuals at the same time.
How can you provide this holistic and positive experience? Consider the brands you've has this kind of experience with. Apple, AirBnB, Amazon, Nike, Google? Chances are, you've had superior customer experience with one or all of these companies. And there are reasons why this is.
Read more: The Future of Business: data and digital transformation
---
1. Experience is the product
In a way, experiences are products. Think about your day-to-day social media feed. People share their experiences with brands all the time, from a reel of their favourite burger joint, a snapshot at the gym, or a raving review about a TV show they just watched. And when they share your brands' experiences, you want them to be the positive kind.
As managers of brands and organisations, we're in the position to create and nurture awesome, positive experiences. We can also work to react quickly to negative experiences and strive to make it up to the people that had them. In either case, it's important to manage customer experience and the impact it has on your business, especially as customer demands and expectations become more and more complex.
---
2. All roads lead to the customer
Take a step back and understand your brand from the customer's point of view. Don't create products or services that you think your customers need without talking to them first. This can be a huge and costly mistake. However, with the right research, insights and customer feedback, you can deliver products and services that customers really need and want.
To start, get feedback from your customers daily and act on it immediately. Convert this feedback into valuable insights to better your brand on a continuous basis. Having an advanced, intuitive and automated system is a huge asset during this stage.
Keep in mind that if your business can't see how understanding your customers is important, it's unlikely to invest anything towards a customer experience programme. To change this, you need to demonstrate the direct correlation between customer experience and sales growth.
Read more: How digital innovation trends will impact customer experience
---
3. Service is the new sales
If your customer service isn't serving your customers in a way that matches their expectations and needs, you're not doing your brand justice. Doing the small things well will get you noticed (and used again). Proactiveness and responsiveness to customer issues is the minimum standard and doing it in a human and personalised way is the key.
The brands that master this really well (Zappos usually gets a mention for its superior customer service) do really well. Google have mentioned how they try to "hire happy people", and Salesforce have been quoted to remind brands that they're "serving a customer, not a life sentence".
Your service team also needs to be on point and buy into the idea of how important it is to provide a superior, friendly and positive customer experience. Workplace culture is critical area here, happy and engaged employees provide good service.
Read more: The Manager's Guide to Workplace Well-being
The one thing to do to increase customer retention
Perceptive's own survey, conducted with Australian financial services, IT and telecommunication customers, found that customer service is the main reason why they recommend a company. It's also the key reason why they are a happy customer of that company. The same pattern is evident across all of the industries we surveyed.
Overall, very few people answered value for money or better products as a reason for scoring their customer satisfaction higher. Therefore, providing a personalised and intuitive customer service, which is enabled through digital means, is a necessity.
More than anything, using automated systems to provide a great customer experience, which relates back to your customer's previous interactions, will make your customers feel more valued.
---
4. Embracing personalisation through data
With new initiatives, such as on-demand services and chatbots, as well as the rising demand for eCommerce, customer expectations are changing and become more demanding day by day.
Relevancy is key, so much so that 54 per cent of customers will consider ending their relationship with you if you're not tailoring your content and offers to make them relevant to the customer. And while most companies understand the importance of personalisation, many don't know how to do it well. Often it comes down to a lack of people within the company who know how to build and deliver personalised content. Other barriers to progress, such as IT roadblocks and dealing with legacy systems, also cause problems for businesses trying to embrace personalisation.
The demand for real-time responsiveness
There's a huge opportunity for businesses to leverage their customer data to deliver individual experiences. However, the challenge lies in feeding the information back to applications that trigger those personalised experiences—and doing so in real-time. For example, recognising a visitor arriving at your website and providing content based on their past interactions as they browse (think Netflix's recommendations home screen). This technical challenge is where many companies struggle and can result in a bad user experience if not done well.
---
Summary
As time goes on and more of the customer experience gets automated, customer data will become even more critical. Without insights into your customers, businesses could find themselves with a product and/or service no one needs or wants, lacklustre service compared to the competition, and content that shoots wide of the mark. All these factors can conspire to deliver a poor experience to the customer—and before you know it, they'll be walking for the door.
Customer experience is the new disruption. For businesses to keep up, they need to implement changes now. They don't have to be massive—simple customer feedback can go a long way. At the end of the day, 21st Century business is ruled by one overarching truth: brand experiences begin and end with the customer. Delight them and they'll delight you with their business.
Learn more about how your business can succeed through digital disruption to create awesome customer experiences. Get our new e-book for free: Customer experience in the age of digital disruption