If you're looking to take your brand tracking up a notch or three, consider combining it with customer segmentation and data science. Working together, these three aspects of brand, audience and data analysis can provide a precise and granular road map to grow your brand. Here's how it works.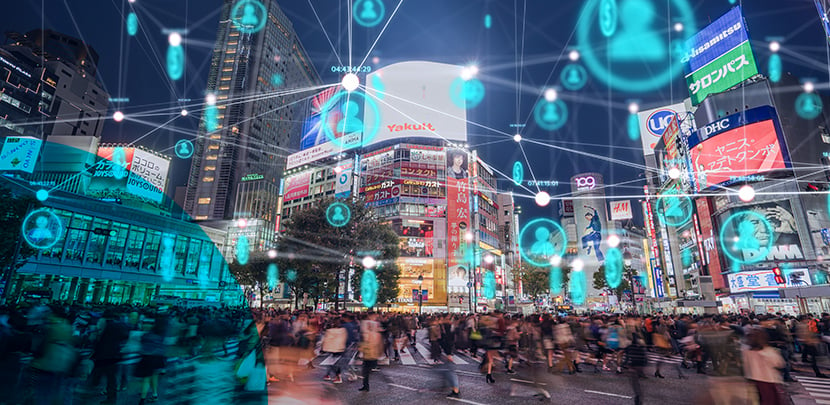 Related content: 

Tracking you brand health – a free online guide
Segmenting your brand health tracking
This is particularly useful if your business is strategically targeting a particular group of consumers.
Segmentations can be done on a number of levels: consumer behaviour, psychographic, demographic or a combination of all three to gain a more in-depth understanding of what makes a segment tick.
Read more: 

Everything you need to know about the 6 types of market segmentation
Let's look at a few simple examples to demonstrate benefits of connecting segmentation and brand tracking. Imagine you are a restaurant chain; you might opt to segment your brand tracking according to consumers who regularly order takeaway/Uber Eats/Click and Collect since this is your fastest growing customer segment. You might also segment your brand tracking by vegan consumers since you've recently developed a meat and dairy-free menu and want to see how it is perceived by this particular consumer group.
Similarly, if you were a nationwide or global organisation you may choose to segment your brand tracking according to region or country. As well as overall performance, you can drill down into how each market is performing, their strengths and weaknesses, and even see local market nuances.
"In an age where customers demand personalisation and high relevancy from brands, segmentation is critical for developing marketing that engages specific subsets of consumers," says Damian Bennett, Senior Business Director at Perceptive. "By tracking the impact of your segment-specific marketing campaigns, you can measure the effect it has on these key audience(s) and continue to refine your activity to improve marketing performance."
Data modelling provides precise direction
With data science, you can assess the importance of your brand personality and brand attributes to your customers and the degree to which they impact your brand. For example, say you're marketing a laundry detergent brand with the strong brand associations of 'environmentally friendly', 'value for money' and 'quality product'. Using a combination of dimension reduction techniques and regression modelling, you can measure how much influence each association has on your brand, be it for different stages of your conversion funnel, market share, your brand equity, or another key metric that is critical to your organisation.
Dimension reduction techniques are used to discover any bigger picture trends within a set of questions. For example, within a set of 20 imagery statements there may be three key categories respondents are aligning with. It is often easier for clients to focus on influencing these bigger picture categories rather than the responses to each individual question.

Regression analysis allows you to predict what brand attributes have the greatest effect on different stages of your brand conversion funnel, such as your consideration stage. This can provide valuable intel on where your brand should focus its efforts. For example, say you are a shoe brand, regression analysis might reveal that the attribute "a trusted brand" has the most influence on consumers in the awareness stage of your brand funnel while "value for money" has the most influence in the consideration stage. With this knowledge, you would then focus on amplifying these messages at the relevant stages in your customer journey.
Read more: 

Brand personality: what is it and how do we measure it?
With this information, you can prioritise which brand associations or attributes you want to focus on to achieve your business goals. The beauty of this kind of data science is that it creates a concrete road map to follow. For example, this kind of analysis and modelling might show that a four per cent lift in 'environmentally friendly' awareness in your laundry detergent brand leads to one per cent market share increase. What's more, because of the synergistic nature of brand associations, lifting 'environmentally friendly' four per cent also results in lifting 'value for money' two per cent and 'quality product' one per cent, which may have additional positive knock-on effects for your brand.
Combine this level of detail with segmentation and you can determine the most effective associations to hero in your marketing messaging and creative for each customer segment. Add tracking into the mix and you can assess how well your marketing is moving your organisation along the roadmap to lift certain associations and the elements of your brand they influence.
"Data science is a powerful asset in any brand tracking programme," says Sho Pogoni, Data Science Team Lead at Perceptive. "When we integrate our data science capability with a customised brand tracking programme, our partners are able to go beyond tracking and actually measure how efficient their efforts are."
Want to see the power trio in action? Read real stories of how we've used segmentation, data science and brand tracking to help brands grow themselves in highly competitive markets here.