Reliance on the cloud was never more prevalent in the opening weeks of April 2020. As Covid-19 took the world unprepared, forcing businesses to close their doors and rapidly adapt their models to the online world.
Since then, shopper behaviours have changed and customer experiences shifted to digital. Businesses must now reorientate to this new reality but what makes or breaks your organisation could very well be the foundations its digital transformation is built on: your customer relationship management (CRM) platform.
Read more: The Future of Business: data and digital transformation
Customer experience (CX) is crucial to recovery—and a CRM platform is instrumental for that
Given that 73 per cent of consumers point to CX as an important factor in their purchasing decisions[1], providing a smooth customer experience is critical for business recovery. This is especially important when we also consider that customers are willing to pay up to 16 per cent more for products and services if a company provides a great customer experience[2].
Irrelevant spam marketing, slow responses to product enquiries, complex return processes, and troubleshooting that leaves you repeating your problem to every single operator all detract from the online experience. In these instances, the customer feels like a faceless number, unvalued and ignored.
Having a centralised CRM platform changes that. For me, it's the equivalent of when I walk into my local coffee shop and the barista says, "Hi Nikky, the usual today?" It's a nice feeling. They know me and what I want by heart, I don't need repeat my order. They're already preparing it as soon as I step into the shop. It's fast, efficient, and personal. A CRM offers the same to your online shoppers. Use it well, and it leads to strong, genuine relationships between you and your customers.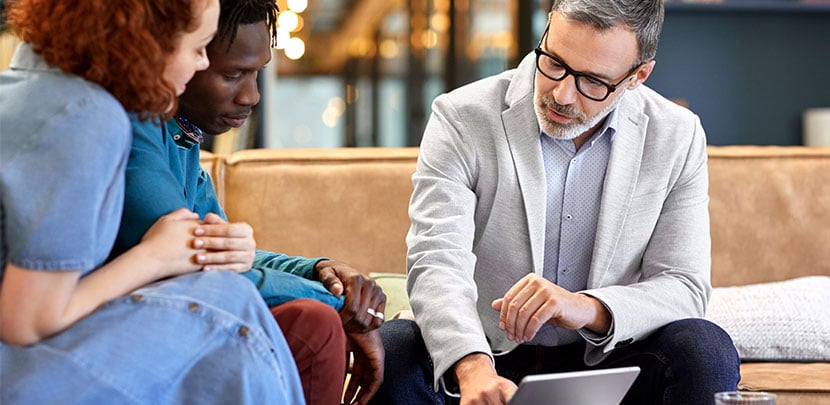 Forging stronger customer relationships
"We can't just segment people or put them into good old marketing deciles... It's different. People want different things. They want personalization. They want customization. They want things that make them feel special."

—Jonathan Loretto, Global Head of Trustworthy Computing, Digital Security & Digital IT Controls, HSBC.[3]
Many CRM's offer the ability to integrate and synchronise with various systems, such as your websites, blogs, social media as well as your email, phone and calendars. Allowing this provides you with a one-stop-shop that has detailed information about when and where you were in contact with a customer or lead and what their needs and interests are.
In HubSpot—the CRM we use at Perceptive—I can see what product pages and blogs leads and customers have engaged with, how they found us (be it from online search, direct link or via one of our social media channels) and if they've downloaded or viewed any of our guides. This helps us form a picture of who a customer is, such as their industry, their role in their business, the products/information they're interested in and how they prefer to be communicated with. From there, we can reach out using communications that are personalised to their particular need or problem.
Personalisation instead of mass communication will be key in New Zealand's Covid-19 recovery. Many Kiwis are worried about their personal finances and are being more discerning in how they spend[4]. In many industries the pie has shrunk. If businesses want to recover, they need to attract, nurture and delight customers more than ever to still claim a piece of it. That starts with personalisation and can run as far as repackaging products to better meet changing customer needs and price points.
Read more: Digital disruption: how to excel in digital customer experiences
No missed opportunities
With your website, email, calendar and phone connected to a CRM platform, it also means your leads are less likely to fall through the cracks. When every dollar counts, you can't afford to let any of it walk out the door because you forgot to respond to a query or follow up on a quote or proposal, or didn't reach out to a lead earlier when your product or service was top of mind.
On the internal business side, with so much business occurring online, having a comprehensive view of your pipeline is essential for future planning. CRMs provide a comprehensive view of your sales pipeline and can help manage your workload and your staff. It really is an all-round performance enhancer.
Automated but curated
Email automation is making it easier for brands to stay connected and top of mind with leads and customers. No more having to make a note in your calendar to send your next EDM to your customers—CRMs can schedule it all for you—and create detailed email workflows that nurture customers over time.
How it works
Say you're a tramping equipment retailer and a customer fills out a form on your website to download a "Best walks in Auckland guide". In this form they will supply, at minimum, their first name and email. From there, the CRM system will add the new contact to a workflow that periodically sends them series of curated content related to the item they initially downloaded. In this example, let's say it's a link to your blog post "Auckland's top 10 tramping trails". One week later, you might send another blog on "The best hiking boots for day walks" and so on. Slowly, that customer is nurtured with useful, relevant content until they are ready to purchase a new pair of hiking boots, or perhaps some walking poles, or another piece of outdoor equipment. (You might also send them a tailored catalogue when you have a sale on to prompt them.)
Where a CRM can really come into its own is its ability to self-manage aspects of your contact lists. If a customer stops opening your emails, the CRM system recognises that they've disengaged and stops sending them communications—saving you from manually managing your e-lists and your customer from getting frustrated with continual communications they're not interested in.
As the world recovers from Covid-19 CRM is set to play a part in our economic recovery in New Zealand and beyond. If customer data and analytics is the brains behind your strategy, CRM is the bones; it will be the base from which businesses spring back.
---
Want to know what your customers really think? Book in for a free demo of Customer Monitor, our customer experience (CX) management solution.
---
1. PwC, The Future of Customer Experience, 2017/18.
2. PwC, The Future of Customer Experience, 2017/18.
3. Stuart Lauchlan. Re-thinking customer experience in a post COVID-19 world - leadership tips from HSBC's Global Head of Trustworthy Computer, Digital Security & Digital IT Controls, Diginomica. 27 May 2020.
4. Perceptive. COVID-19 Insights Tracker – 3 June Summary, 3 June 2020.