As seen on Stoppress, M+AD Daily, Little Black Book and Campaign Brief.
Technology-based insights agency, Perceptive, has secured a new project with Trade Me, which will see them delve into a combination of focus group research and a quantitative usage and attitude survey.
The new project aims to understand how New Zealand consumers are using online marketplace platforms, their purchasing behaviour, needs and motivations, especially in a post-Covid landscape.
The research work is now underway and will build on a brand tracking programme that Perceptive has been developing alongside Trade Me since 2016.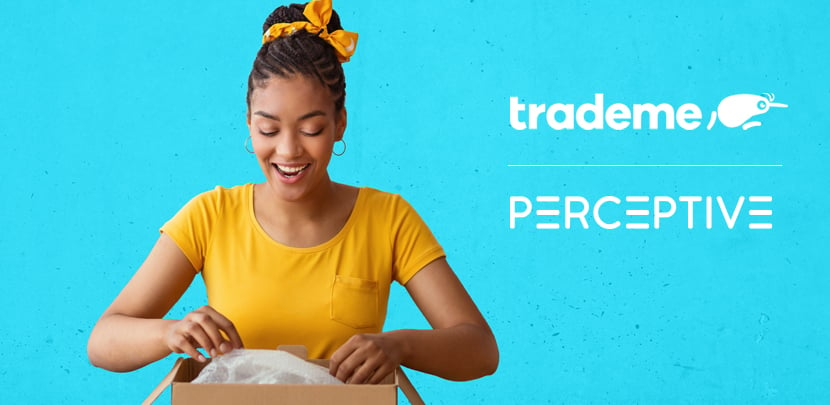 Tina Narsey, Senior Marketing Manager of Trade Me Marketplace says: "As New Zealand's largest online auction and classifieds website we are always looking for ways to improve our customer experience and innovate our offerings.
"This new project with Perceptive is something we have been looking forward to as it not only builds on some of the transformational work we are currently doing within the organisation but the brand tracking research we've had in place for six years, which will provide us with an even deeper understanding of what our customers want and need from Trade Me."
Perceptive's Business Director, Ange Dunn, says: "The team are always excited to be taking on new projects and continuing research with such an iconic Kiwi brand like Trade Me.
"Being able to continue a relationship with a brand for six years and build on existing knowledge is incredibly insightful and exciting and you get to see trends and data that simply does not exist with a one-off campaign."
Perceptive's Managing Director, Daniel Shaw, says: "We are hugely impressed with the strategic thinking and customer focus that the Trade Me team bring to the table with research projects like this and look forward to continuing our strong relationship with Tina and her team well into the future."
- ENDS -
ABOUT PERCEPTIVE: Perceptive is Australasia's leading technology-based customer insights agency. Perceptive provides research, insights and data-driven marketing programmes to various organisations across the Asia-Pacific, North America, United Kingdom, United Arab Emirates and India.