Every year Perceptive sponsors the Perceptive and Professor Brian Murphy Award in Market Research as part of the Massey Business School Excellence Awards. Brian Murphy was a widely respected marketing educator and early mentor of Perceptive's founder Chris Pescott. Brian has since passed away and this award is our way of continuing his legacy to the next generation.
The award goes to the student with the top grade in market research each year. This year we congratulate Samuel Yap-Choong on his well-deserved win.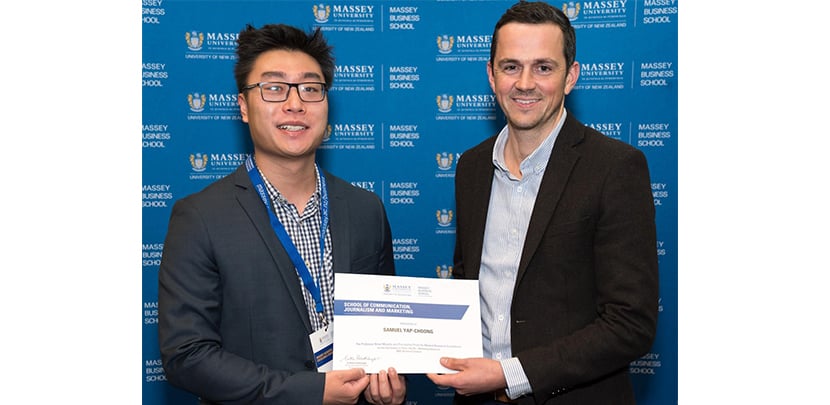 Perceptive's General Manager, Oliver Allen, presenting Samuel Yap-Choong his award.