Perceptive has won a trifecta of awards at the 2021 RAEWARDS, held at FISH at the Hilton, Auckland on April 9.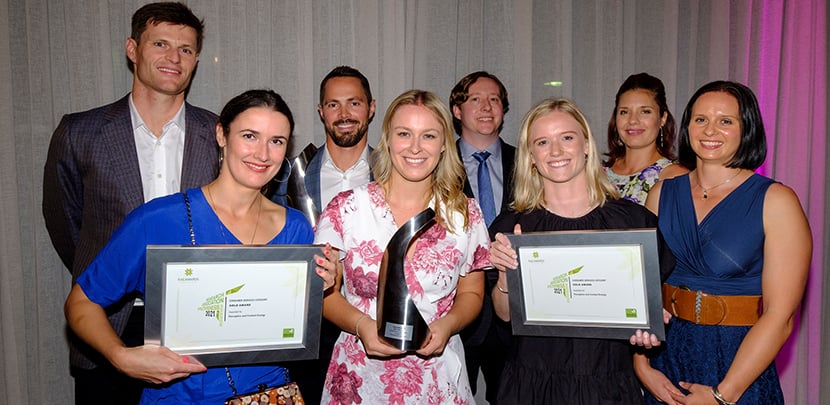 The RAEAWARDS are New Zealand's only research awards and recognise effective research, data and insights generation. This year marks the 21st year of the awards since its inaugural event in 2000 and saw 54 entries across 10 categories.
Perceptive came away from the evening with three awards: a platinum for our data science and strategy work with Xero in the Business to Business category; a second platinum award in the Media category for our Burger King App project; and a gold award in the Consumer Services category for our customer intelligence work done alongside Contact Energy.
Here are what the judges had to say about our submissions:
Data drives Xero's global understanding—and a 19% subscriber lift (Platinum Award)
"A global brand health research framework and aggregator across nine key markets. Robust enough to drive global decisions and flexible enough to provide local teams with the insights that they need. This entry is impressive for its scale, rigour in design and implementation and the results that it is clearly helping to drive for Xero."
From trickle to stream: how Burger King grew their app revenue by over 90% (Platinum Award)
"Tapping the wealth of information captured about their Mobile App users required adding other data and a lot of modelling and workshopping to get to the rich data and actionable insights but the results were clearly worth it. A great example of a research agency contributing at a strategic and operational level improving organisational capabilities and outcomes."
Putting energy where it matters: a journey to customer first (Gold Award)
"From 2016 to today Perceptive has been helping Contact Energy to become more customer centric, systematically putting the building blocks to better understand and apply customer intelligence. The commitment to customer first thinking and the results achieved to date are noteworthy."
"It's a fantastic result," says Daniel Shaw, Managing Director at Perceptive. "I'm so proud and inspired by the talent and hard work our team displays for all of our clients every single day. It is pretty special to be independently recognised for award winning work—and to reflect on the incredible impact it has for our clients."
This article also appeared on Stoppress, M+AD Daily, Campaign Brief, Little Black Book and Scoop.