Keeping connected across the globe – Perceptive roll out Voice of Customer programme for Salt
Seen on Stoppress, M+AD, Little Black Book and Campaign Brief.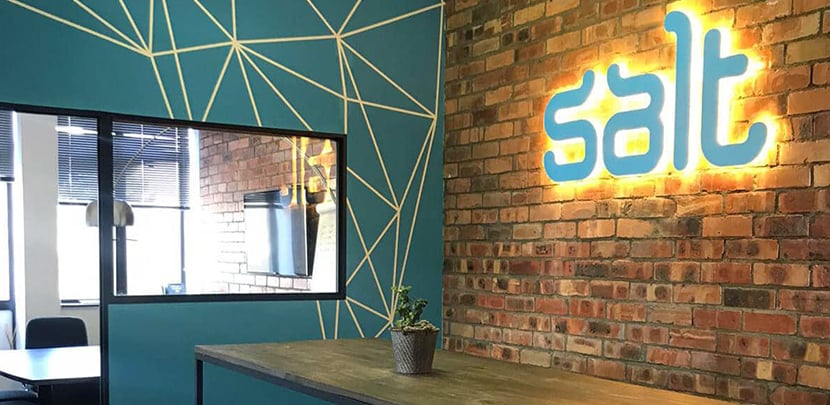 Related content: Salt's vital ingredient for staying connected across the globe [Case Study]
Staying connected to customers as you grow from a small three-person team to a global company is no easy task; for leading digital recruitment agency Salt, it meant launching a CX programme to track worldwide feedback and brand positioning.
Working in partnership with Perceptive, Salt introduced a Voice of Customer (VOC) programme using Perceptive's enterprise-level customer experience management platform, Customer Monitor.
The Voice of Customer Programme, which has been rolled out across 15 of Salt's offices around the world, allows Salt to track their Net promoter Score (NPS), gather vital feedback from clients and candidates, and gain valuable benchmarks to ensure they continue to lead the industry.
Jacqui Barratt, CEO & Founder of Salt in New Zealand, says, "Using the Voice of Customer programme, we can survey everyone, not just those we have placed and who we know will give us a good score. It helps keep us honest and understand where we can improve our service as we expand across different countries."
Salt's Voice of Customer programme permeates the business, empowering leaders, managers, and individual staff alike to deliver a superior experience to both clients and candidates. The programme is also used to assess how well Salt is supporting its team, to identify areas for learning and development, and celebrate wins.
"The results of our Voice of Customer programme are shared with the board every month," says Barratt. "The feedback is also a critical part of the regular reviews we have with our clients, helping us retain business and build trust.
"When we hire new staff, we tell them about the programme. We celebrate our NPS champions across the globe and, in turn, have them help other people in the business who might be struggling."
Damian Bennett, Senior Business Director at Perceptive, says, "It's been incredibly rewarding to work with Salt over the years and see this VOC programme go from strength to strength.
"Rolling it out across new Salt offices has allowed the leadership team at Salt to uncover what themes are driving advocacy up and down and what areas of improvement need to be prioritised as they expand."
- ENDS -
ABOUT PERCEPTIVE: Perceptive is Australasia's leading technology-based customer insights agency. Perceptive provides research, insights and data-driven marketing programmes to various organisations across the Asia-Pacific, North America, United Kingdom, United Arab Emirates and India.